Highest quality standards in every step of the process
Order Processing within 1-2 working days
Delivery Processing within 1-2 working days
All orders are shipped out from Cairo, Egypt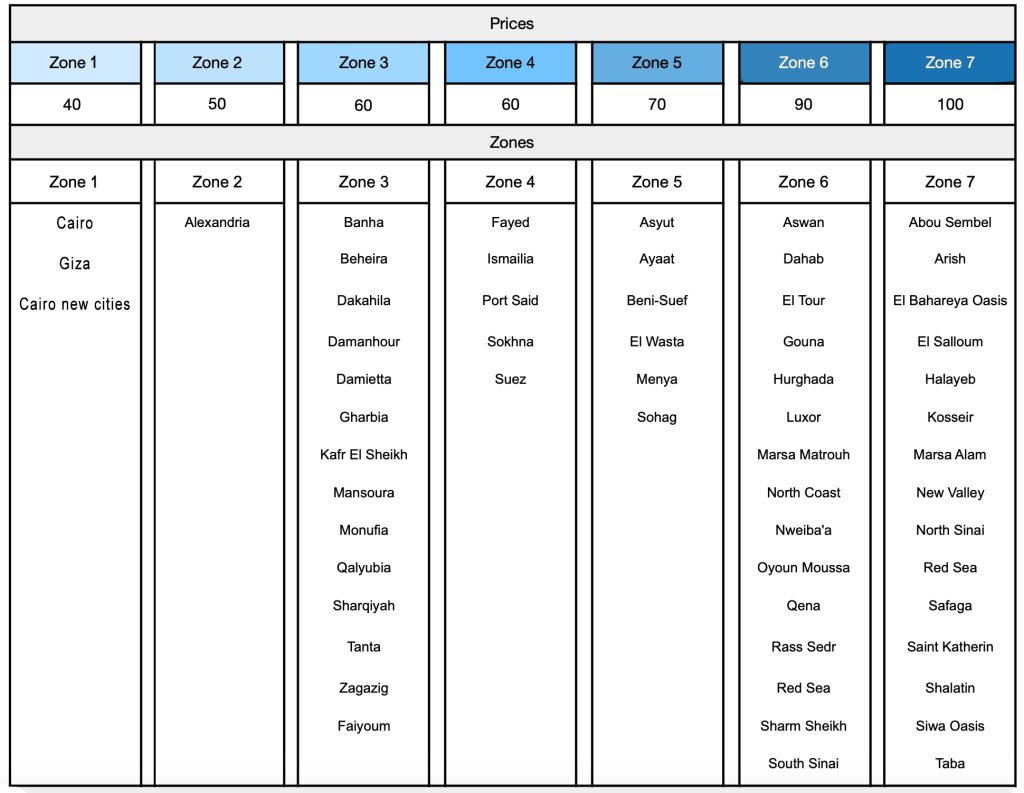 Each order will go through 3 delivery attempts before returning.
Same as normal shipping rates
Free if the return is for quality or any variants mistakes from our side.
The prices included in the above table is for the first 1 kg, a 10 EGP is added for each extra kg.
International Shipping Rates